Thank you for taking our quiz, [syt_user_name]. Based on your answers, your conflict-resolving personality type is:
"Graceful Honesty & Integrity"
And the movie star who best personifies this truth-speaking profile can be found in blockbusters such as: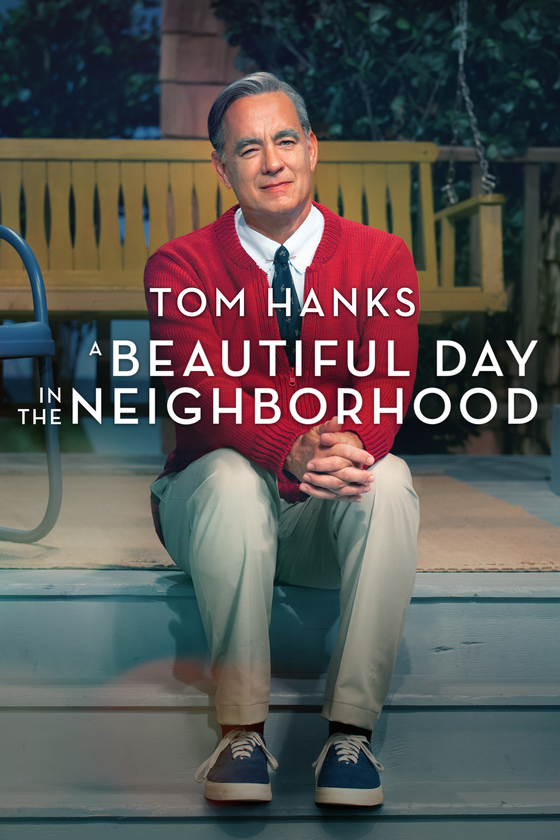 And of course, that movie star you can model and best learn from is:
Tom Hanks
Whether playing the war-weary captain in Saving Private Ryan …
Or the disadvantaged yet intrepid Forrest Gump …
Or the very quiet yet iconic Mr. Rogers in A Beautiful Day in the Neighborhood …
Tom Hanks has become one of the most successful and beloved actors in modern history.
He's become this through the reserved and unlikely, but still unforgettable heroes he's played.
These characters are a bit like you, [syt_user_name].
And given this Persona, if a movie was ever made of your life, [syt_user_name], Tom Hanks would likely be the director's first choice for the role!
Watch how Hanks uses his exceptional personality characteristics — many you share with him — to handle a near-deadly standoff in this highly intense scene from Saving Private Ryan.
Hanks, playing Captain John Miller, is emotionally and physically spent from battle … yet he handles this situation in such a powerful yet almost off-handed way …
His way of dealing with situations like this is unique to those with this personality type.
The disarmingly powerful technique Hanks / Captain Miller uses in this scene is called Tell a Story.
It is one of the many techniques taught in my Speaking Your Truth Masterclass.
And it fits your personality type to a tee, [syt_user_name]. Once you master this technique and several others outlined below, you (like Tom Hanks' characters), will almost magically be able to resolve and avoid conflict …
And nurture cooperation, collaboration and harmony in all your personal and professional relationships …
as well as to begin becoming an inspiring and beloved leader, wherever you decide to apply your newly-found yet natural gifts …
Given your Tom Hanks Truth-Speaking Persona (detailed more in-depth just below), this special report will begin helping you — starting today — to rise up to that full potential your reserved personality type uniquely contains.
Yet without offending others …
but rather making them want to actually more closely align with you.
Similar to the characters Hanks plays, you'll stop feeling like you're either repressing your emotions or rocking the boat when you want to express your truth.
And you'll learn how to effectively move people to your side …
often with hardly needing to say a word!
And ironically, you'll become even more lovable than you already likely are!
And perhaps the best part is, with the new skills you're about to acquire, you'll naturally begin receiving more love and attention you may be desiring from your wife, children, friends, parents and colleagues.
Finally, you'll develop the power to become an inspiring leader in your business field.
Let's get started!
Your Tom Hanks Truth-Speaking Persona indicates, like some of the characters played by Hanks (such as his Oscar-Winning performance in Philadelphia Story where he is a young attorney fired from his law firm, fighting preconceptions and prejudice) you also have the tendency for these characteristics and behaviors, such as:
Frustration and repressed anger from not being heard
Difficulty handling someone who is self-centered (and possibly even narcissistic or abusive)
Finding it challenging to stay quiet when you feel someone unfairly judging or belittling you, or putting you in a box
Stress from women— and men, as well — often not respecting or listening to you
A concern of stirring up the hornet's nest and making certain situations worse than they already are
Your Tom Hanks Persona additionally indicates in your marriage you may …
Desire to end frequent arguments
Have a desire to have heart-to-heart conversations with your wife rather than having to decide between "stuffing" your feelings or saying something you'll later regret
Have hidden concerns that your repressed frustration regarding your marriage may lead to emotional distancing … and even separation … and possibly even divorce.
Like so many other self-employed married men, you likely wish to —
Feel more respected, both from women and men
Be better at creating healthy boundaries without having to be forceful
Become more adept at smoothly delegating, and keeping your team on schedule and on task
Be clearer, firmer and more effective when negotiating agreements
Become more skilled at heading off conflicts
Potentially even avert a lawsuit that's looming before the situation gets totally out of hand
In a nutshell, you end up harboring a lot of repressed resentment, frustration and even anger …
Ironically, these problems stem from too often having to decide between either repressing your thoughts or offending someone.
This is because when it comes to getting your point across, you feel you may not be able to do it in a way without offending the other person.